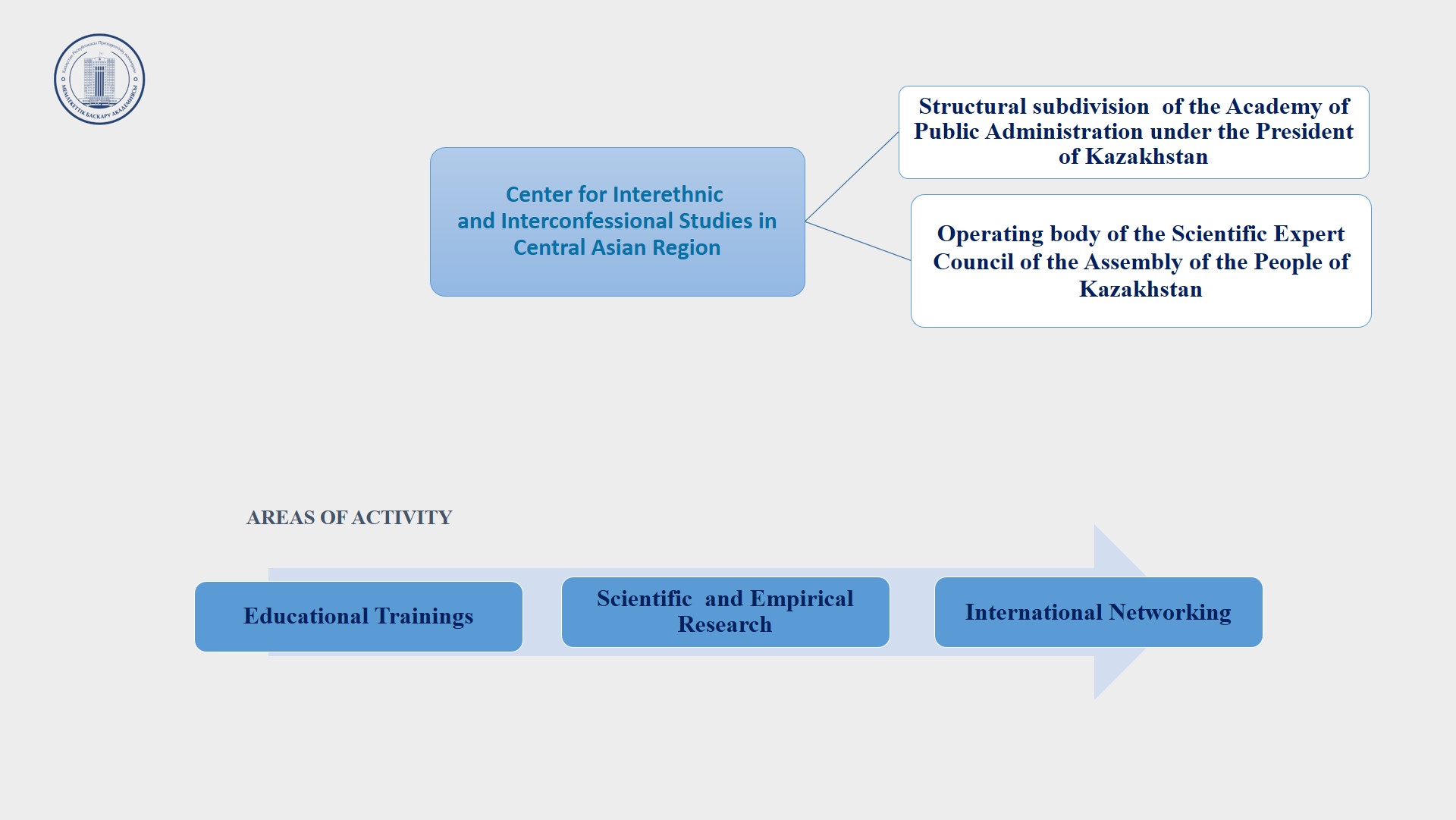 BRIEF HISTORY
Center for Interethnic and Interconfessional Studies in Central Asian Region was opened in 2011 on behalf of the President of the Republic of Kazakhstan, announced at the XVII session of the Assembly of People of Kazakhstan.
MISSION AND AIM
The mission of the Center deals with preserving and strengthening unity, peace and harmony.
The purpose of the activity is focused on scientific and expert support of state ethnopolitics; advanced training on state policy- related issues in the field of public consent and national unity; the study of interethnic and interconfessional relations.